Stone is a material that fascinates. Commonly used in high-end residential and commercial properties, the aesthetics and prestige of this material are highly sought after.
What many fail to understand though is that stone is a porous product. Porous products require sealing to protect against staining and premature decay. Your investment in stone products needs to be protected long term.
We protect your valuable stone (and grout) from staining by sealing with only the best quality sealers from German producer Lithofin.
We most commonly use Lithofin Stainstop PLUS. Of course other Lithofin sealers will be used where the situation calls for it. Lithofin Stainstop PLUS is a solvent based penetrating sealer which sinks into the stone and reduces the capillary absorbency. As a result, water, oil and grease can no longer penetrate the surface – these materials remain on the surface and can be wiped off before they cause stains. In addition to protecting the stone, Lithofin Stainstop PLUS also enhances the colour of the stone.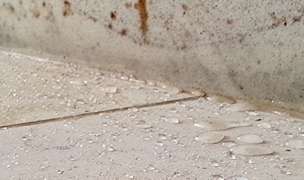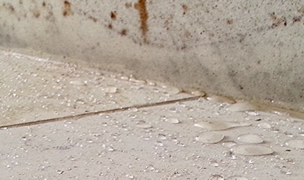 About Lithofin Stainstop PLUS
Impregnator plus Colour Intensifier.
Makes absorbent stone surfaces more vivid in colour.
Makes the surface water and oil repellent thereby preventing staining.
Effective for many years.
Suitable For
Both rough surfaces and polished stone.
Indoor and outdoor use.
Newly laid stone should be sealed as soon as is practical to prevent staining.
Pre-existing stone installations should be re- sealed periodically to ensure maximum stain resistance.
After sealing, floors can be walked on after 12 hours and wet after 48 hours.
---
Ready to see the results ATSR can make to your stone and tile surfaces?
For a no obligation quote or demonstration in Sydney,
call Chris McGrath on 0424 900 753 or simply email chris@atsr.com.au